If you are linking up, PLEASE, be kind and follow my blog!
You can also follow us on Facebook here.
Click here if you missed last week's Link-Up!
Check out my fellow Librarians to see their features this week
:
If you were featured here this week,
grab a featured button to proudly display on your post/blog.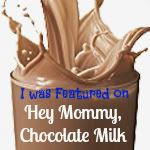 My features this week:
Don't miss this one:
ABC's of Raising Boys @ Boy Mama Teacher Mama
Gotta make these:
Yarn Octopus @ Simply Home Blog
There has been talk about this all week at my house:
God made it! A to Z @ Bible Fun for Kids
Please visit at least 2 other posts and leave some comments. We all enjoy some encouraging words once in a while. So, makes someone's day and spread some cheer!